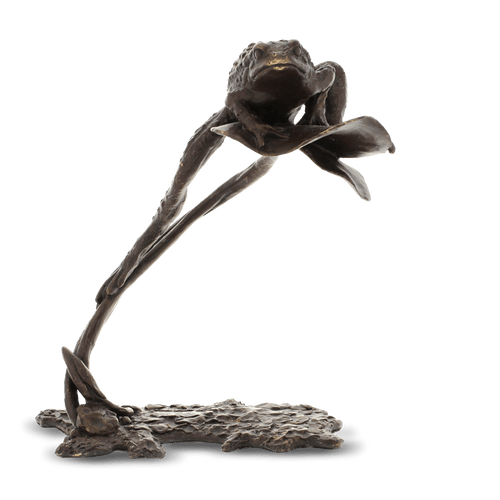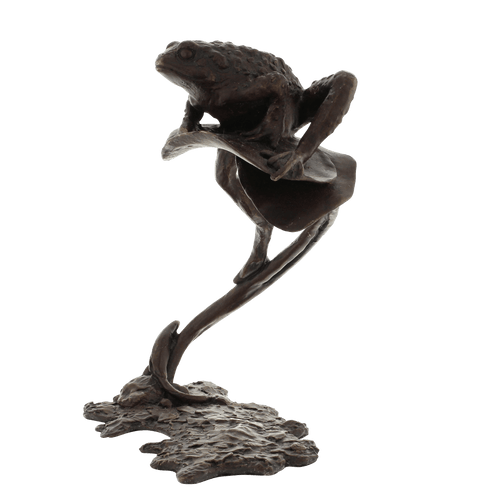 //catherinebest.com/cdn/shop/products/Rc866cb_201_x126.png?v=1649167898



Jersey Crapaud Toad Bronze Sculpture
The common toad's Latin name is Bufo spinosus or bufo bufo, but is usually referred to in Jersey using the Jerriais (Jersey Norman French) name 'Crapaud'. Jersey is the only Channel Island with these native toads.  It walks or hops rather than jumps as frogs do, is brown or olive in colour and has a warty skin, which tends to be drier. More
The common toad's Latin name is Bufo spinosus or bufo bufo, but is usually referred to in Jersey using the Jerriais (Jersey Norman French) name 'Crapaud'. Jersey is the only Channel Island with these native toads.  It walks or hops rather than jumps as frogs do, is brown or olive in colour and has a warty skin, which tends to be drier than that of frogs.
Once a familiar sight in Jersey's ponds and waterways, however in recent years the Crapaud has been declining in numbers and has been disappearing from the natural areas where it was once common.
Catherine Best commissioned a limited edition bronze 'Crapaud' to highlight the plight of the little toad which has been depicted by the sculptor, leaping from a map of Jersey.
Less
Complimentary Gift Wrapping
Details

Delivery

Wrapping

Returns

Enquire
Enquire
If you have a query regarding this product or have any other questions, please fill out the form below, alternatively call us on 01481 237771 and one of our experts will be happy to assist. * mandatory fields
DROP a Hint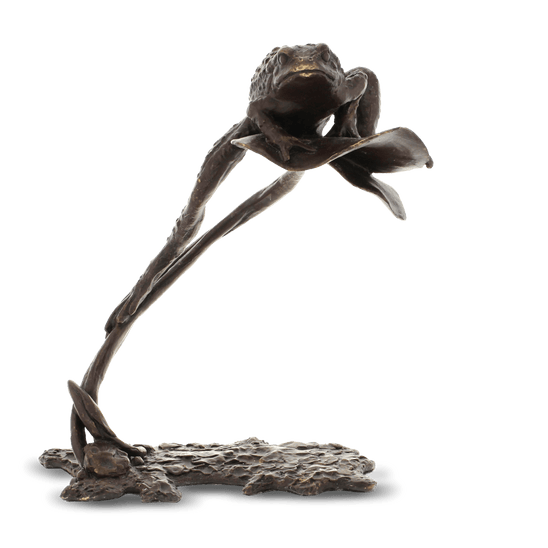 You Might Also Be Interested In
Your piece has been added to your bag.
COMPLETE THE LOOK
Add all or make your selection to complete the look
Wishlist Popup
Your piece has been added to your wishlist.
You are not signed in, your lists are only available on this device and will expire at the end of this session.
If you have any queries or need further assistance, please contact us.