Bubbles Pendant
Limited Edition of only 250
Bubbles is a wonderfully fun design that just makes you want to smile every time you gaze upon it. Available in an array of precious metals each Bubble can be used to hold a diamond or gemstone of your choice and you can even choose a totally different cut and shape to be set . More
Bubbles is a wonderfully fun design that just makes you want to smile every time you gaze upon it. Available in an array of precious metals each Bubble can be used to hold a diamond or gemstone of your choice and you can even choose a totally different cut and shape to be set into the space at its centre. The design is cleverly layered meaning that it has beauty in all its forms whether just chosen as a plain pendant, adorned with gemstones or just set with a single stone with the idea in mind to add to the pendant in the future. As Bubbles play an important part of our lives, in 2020 as a way to reunite ourselves with our dearest loved ones this pendant is a wonderful celebration of togetherness. If you would like to explore a bespoke Bubbles pendant then please contact us or alternatively the pendant can be purchased as seen to start with and you can add to the beauty over time.
Pendant Dimensions: Approximate Height 35mm x Width 30mm
Less
RETRIEVE YOUR PERSONALISED PIECE
Use it to retrieve your personalised Bubble pendant.
SAVE YOUR PERSONALISED PIECE
Your Catherine Best code is a unique ID that gives you access to your piece. Your code:
EMAIL MY PIECE
If you would also like to receive details of your personalised piece by email, please complete the form below.
You can send multiple versions so that you have all your creations available in your inbox for future reference and for discussion with Catherine Best.
Sign up to our newsletter
I have read and understood the Terms and Conditions and the Catherine Best Privacy Policy
Complimentary Gift Wrapping
Details

Delivery

Wrapping

Returns

Enquire
Enquire
If you have a query regarding this product or have any other questions, please fill out the form below, alternatively call us on 01481 237771 and one of our experts will be happy to assist. * mandatory fields
Drop a Hint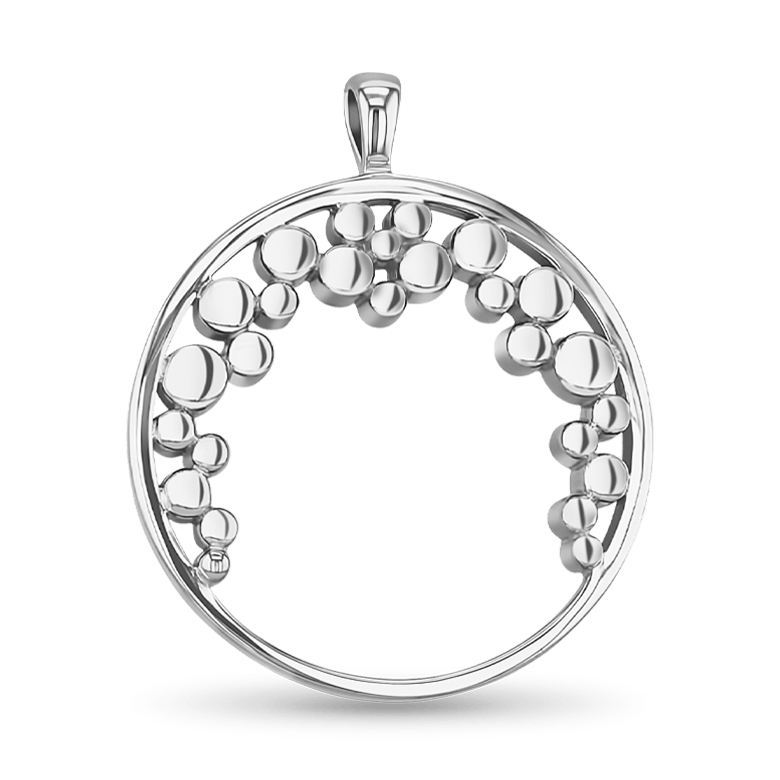 You Might Also Be Interested In
Your piece has been added to your bag.
COMPLETE THE LOOK
Add all or make your selection to complete the look