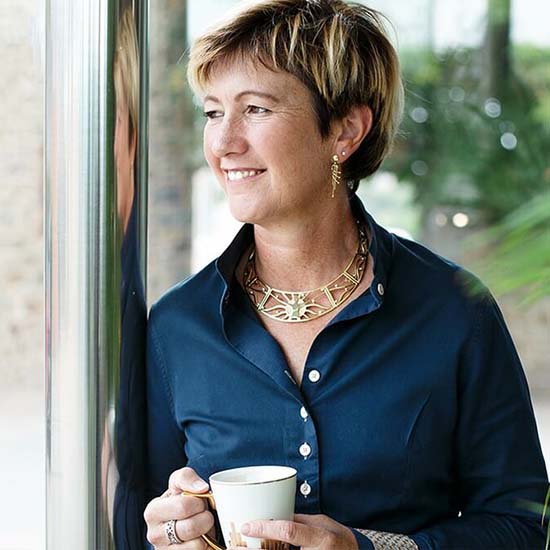 humble beginnings
Catherine's passion and love for jewellery design started as a child, crafting wood in her father's workshop. She has been lucky enough to turn this passion into a full-time career. After her education, Catherine returned home to Guernsey where she began creating her first jewellery pieces. "I worked like crazy, struggling to build up stock. It made me very aware that I had to get it right first time".
Where it all began
Catherine began trading at craft fairs, building up a devoted clientele, and eventually moving into the beautiful Mill in Guernsey. The Mill now houses her most stunning creations, and is also the family home. "We feel so lucky to live and work in such a historic and prominent landmark. The setting is magical," says Catherine.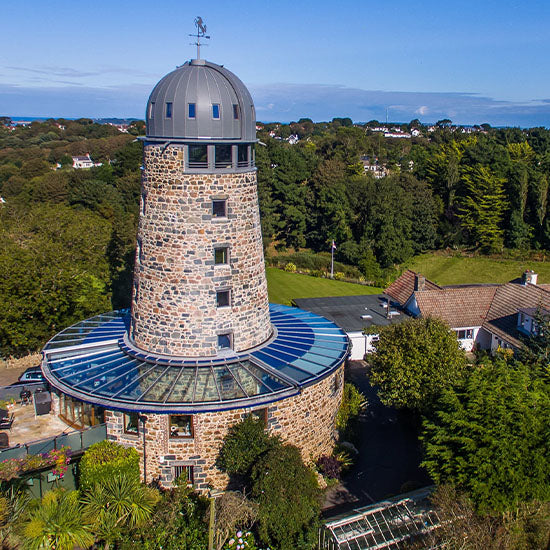 Catherine has come a long way since those early days at craft fairs, and the walls in her studio are decorated with countless awards celebrating her skill, devotion, and passion for the jewellery industry.
In 1987 Catherine was awarded the BTEC National Goldsmith Craft award and become the only female jeweller in history to achieve this.
In 2012 Catherine was accepted as a Fellow of the Institute of Professional Goldsmiths, a prestigious accolade reserved only for those who practice their craft to the highest standards. She was also honoured as a freeman of the city of London and is a part of National association of Jewellers.
Her daughter Vikki is also now an integral part of the team, designing her own creations and helping to manage all aspects of both Mills in Guernsey and Jersey. Vikki has also won awards for her designs and is clearly following in her mother's footsteps with the creativity and flair of a professional jewellery designer, creating her own ranges and pieces. Unrivalled talent in design and artistry sets Catherine Best far beyond her contemporaries. Each piece is born from a love of jewellery and decades of experience as a master craftswoman, and Catherine and Vikki continue to push the boundaries of their art, creating pieces that will be treasured for generations to come. < /p>