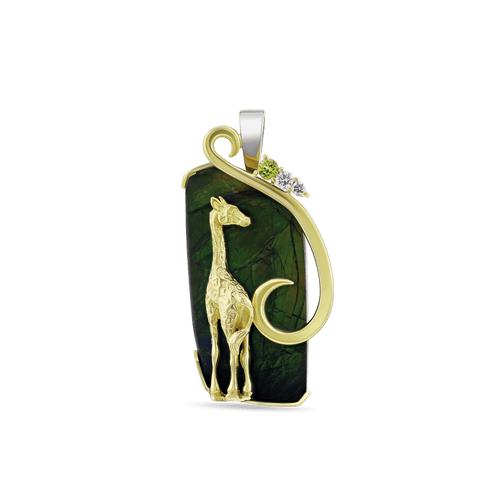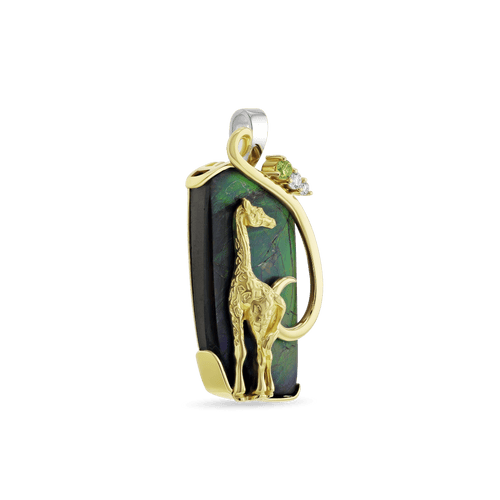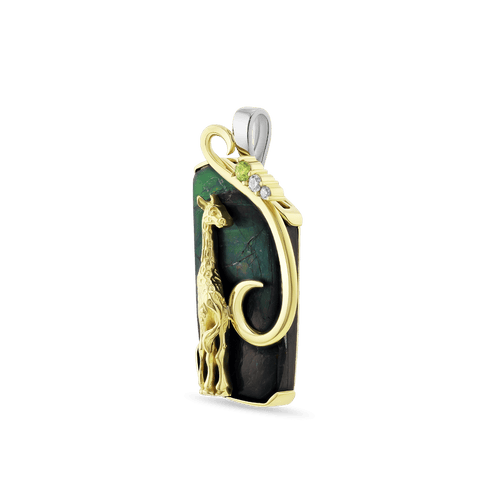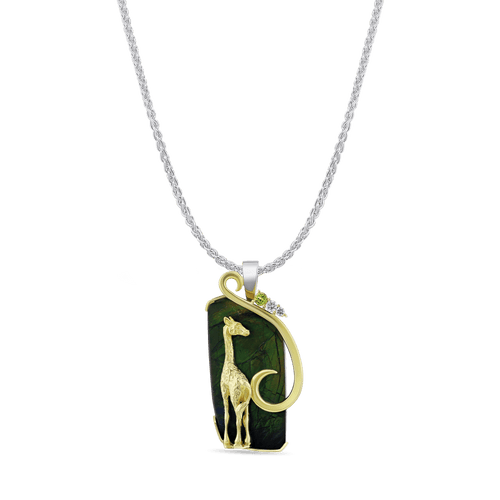 //catherinebest.com/cdn/shop/files/0001_156613_2_x126.png?v=1696956530




Across The Plain Pendant
£3,350
£3,350
£3,350
inc. VAT
Take a trip across the mighty Serengeti plains with this exquisitely detailed pendant. Across the Plains features a lifelike, beautifully chased golden giraffe standing against a lush green Ammolite gemstone. Accent Diamonds and Peridot sit above an elegant swirl of 18ct yellow gold. The pendant bale is white gold to add contrast to the sweep . More
Take a trip across the mighty Serengeti plains with this exquisitely detailed pendant. Across the Plains features a lifelike, beautifully chased golden giraffe standing against a lush green Ammolite gemstone. Accent Diamonds and Peridot sit above an elegant swirl of 18ct yellow gold. The pendant bale is white gold to add contrast to the sweep of yellow gold and the deep green of the Ammolite. Perfect as a gift for a traveller or as a memory of the magic of a safari, Across the Plains will set your heart wandering through the wild beauty of the African landscape.
Dimensions: Height 49mm x Width 30mm
Less
Complimentary Gift Wrapping
Details

Delivery

Wrapping

Returns

Enquire
Enquire
If you have a query regarding this product or have any other questions, please fill out the form below, alternatively call us on 01481 237771 and one of our experts will be happy to assist. * mandatory fields
DROP a Hint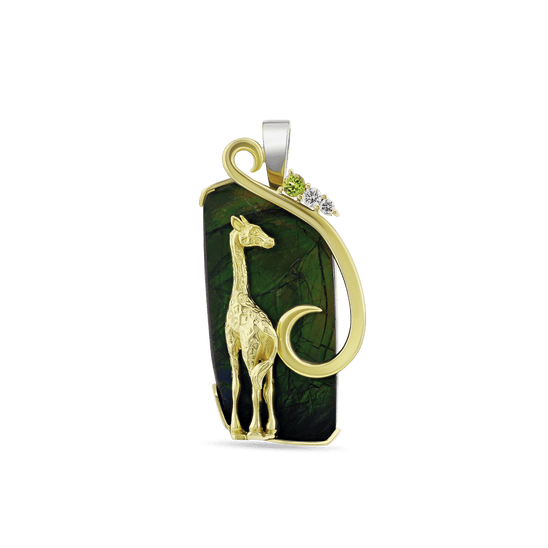 You Might Also Be Interested In
Your piece has been added to your bag.
COMPLETE THE LOOK
Add all or make your selection to complete the look
Wishlist Popup
Your piece has been added to your wishlist.
You are not signed in, your lists are only available on this device and will expire at the end of this session.
If you have any queries or need further assistance, please contact us.